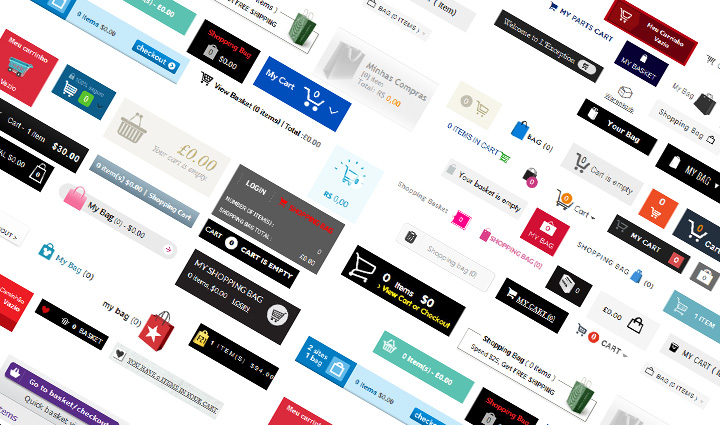 No matter what you sell, you have to offer well-designed page elements to suit everyone. Having years of experience in website design service, we've been noticing that many website developers pay mostly attention to the shopfront of the shopping cart. Today we'd like to focus on shopping cart/bag/basket icons available on each ecommerce store page. We'd like to share the most appealing ones that deserve to be hold up as an example.
In our opinion, the shopping cart element should be visible and well-organized. Its main goal is to allow customers to check out with a few simple clicks on the mouse. The three leading points are:
no complexity
easily understandable text
visually appealing design
For an easy comparison, all collected icons were grouped in different listings with various information features. Here they are...
The first collection includes commonly installed buttons with text link. It looks clear but is not always recognizable. Some among the webshops offer buttons with a nice combination of color and font. If that is the case, it will be easier to catch sight of cart icon.